Toolmaker Supplies Ltd. eCommerce & Multi Channel Project
Toolmaker Supplies Ltd. Specialist Engineering Tooling Stockest
Sales & Marketing Consultant


Project Date: Oct 2020 – Present
Project Duration - Open Ended
Location: Malvern, Worcs (Working from home and client offices)
Website: www.tmsedm.co.uk
LinkedIn: https://www.linkedin.com/company/toolmaker-supplies-limited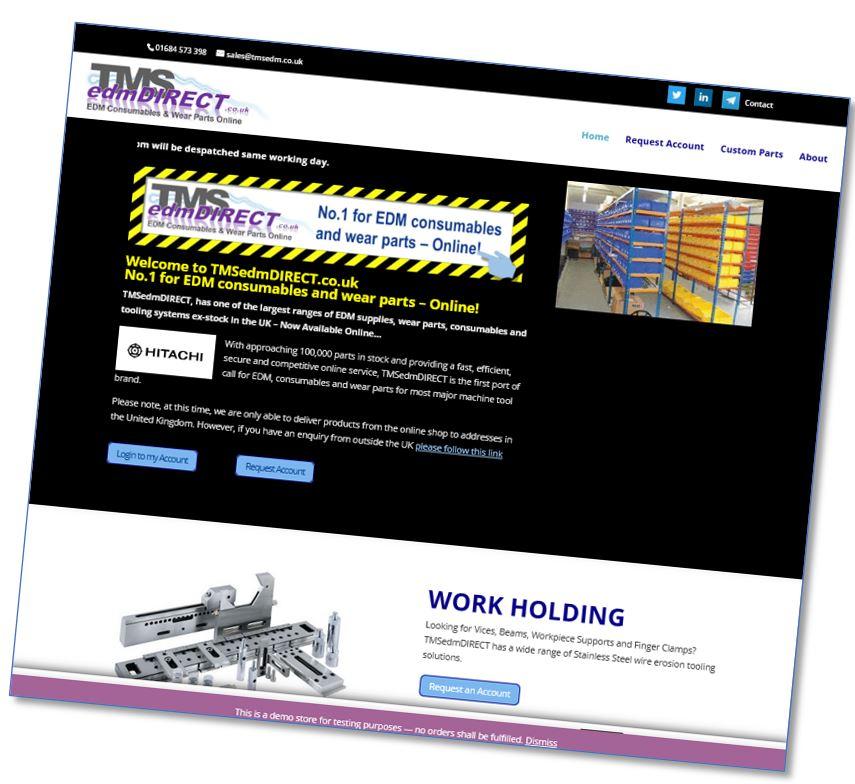 Twitter: https://twitter.com/ToolmakerSuppl1
This project was to build an eCommerce Business for an engineering tooling parts supplier in Malvern. The initial stage was to propose, present and agree a business wide transition from a traditional stock-sell-ship enterprise into a more proactive, digital business utilizing all available channels to increase the level of business, streamline the transaction process, improve the buying experience and increase customer loyalty.
This included building a Woocommerce based eCommerce solution on a Wordpress platform (2500+ products) with integrated CRM (Insightly) from many and various data sources, eMail Marketing (Constant Contact + MailChimp), eCommerce Processing via TradeBox and integration into Sage 50 accounts and inventory. A MASSIVE PROJECT which was managed with Project 365 project manager software.
SEO was delivered via YOAST (google console & analytics) and other wordpress plugins introduced price on application, abandoned order and online account management functions. This project had very specific requirement to ensure that online clients were pre-qualified as a great deal of the web content was sensitive.
Responsibility for the branding, copy writing, creation of email campaigns for the non-ecommerce business and the marketing strategy, scheduling and budgeting for both sides of the business + liaising with trade publications ahead of launch. Finally creating a Social Media presence on LinkedIn and Twitter. As with most large-scale transformation projects, there was a significant level of staff liaison, training and documentation, all of which was undertaken in bite-sized elements. Further support is ongoing.