CV in Brief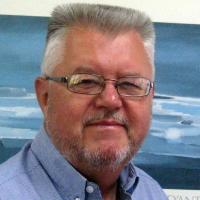 Paul Hennings, Principal Saltway Communications.

An experienced businessman and marketeer with an impressive CV.
Editor IPfocus and Managing Director of IP Security Events and Media Limited in the UK and President of IP UserGroup USA Inc. and IP UserGroup LATAM
Paul Hennings, is a respected member of the industry with direct personal connections with senior executives in manufacturers, security integrators and end user organisations. This together with an in-depth knowledge of Marketing, Event Management, Publishing, Promotion and Communications, plus an on-going interest in Security Technology and all things internet related, results in Paul being a powerful ally for those clients who utilise the Saltway Communications portfolio.
Having grow up during the development of many new technologies within the security sector Saltway Communications also has a unique view of the current market dynamics and future trend within the industry.
Paul was engineering trained and has a background in electronic hardware and software development, IT and publishing. Having run a successful multi-media design and advertising agency with a portfolio of technology and security clients, Paul moved client side full-time twelve years ago and has been instrumental in the successful creation, launch and development of IPfocus Magazine, the IIPSEC Exhibition & Conference and the IP UserGroups in the UK/EU, USA and Latin America
Paul also writes for several vertical market magazines and speaks at various events in the UK / Europe, USA and Latin America presenting the future applications of networked surveillance, life safety and BMS technology having an in-depth understanding of the current trends and future needs within the Security and associated markets.
As both technologies and business needs converge, Paul sees an increasing requirement for clarity of thought and an open mind towards future developments and emerging technology. The commercial value and utilisation of the internet remains one of Paul's main interests.
The IP UserGroup, as the world's fastest growing security technology forum, represents more than 200 of the most advanced Manufacturers, Developers and integrators of Security, Life Safety, BMS and IT Technologies with a quality audience of over 45,000 registered members worldwide.
As the only forum dedicated to networked physical security, life safety and building management solutions - the IP UserGroup is the premier community for in-depth, objective IP knowledge, innovative IP solutions, and a showcase for IP technology and networked applications.
Get Saltway Communications on your side!
Recent speaking engagements:
IP-in-Action LIVE Edinbugh Scotland
EISCE Quito Ecuador
Sicurezza Milan Italy
IP-in-Action LIVE Leeds, London, Cambridge, Reading and Coventry
IP-in-Action LIVE Toronto Canada
IFSEC India - New Delhi India
IP-in-Action LIVE Lima Peru
IP-in-Action LIVE Tampa USA
IP-in-Action LIVE Bogota Columbia
IP-in-Action LIVE Quito Ecuador
IP-in-Action LIVE Mexico City Mexico
IP-in-Action LIVE Sophia Bulgaria