Key Skills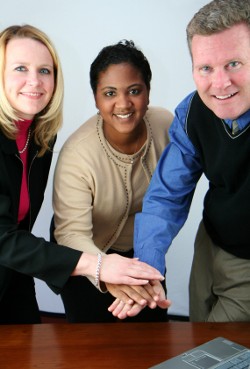 Five Key Skills for Outsourced Marketing Resources
Saltway Communications think in terms of the following broad-based skills that can be applied to different scenarios, in different industries, and for companies large and small.
1. Critical Thinking
Critical thinking, or the ability to analyse situations or statements and determine their validity, is the foundation on which modern management professionals build their careers. Critical thinking breeds creative thinking, which in turn solves problems. This is exactly what employers need from managers.
2. Project Management
In business today, you don't have to hold the title of project manager to be one. Projects can be simple or complex, short- or long-term, but in marketing, they are increasingly happening in quick response to social media opportunities and customer engagement. Saltway Communications will sharpen their project management skills in order to lead their teams and accomplish their objectives.
3. Analytical Skills
Successful marketing managers have analytical minds. They know the value of the vast amount of data available today, and are highly interested in what that data can reveal about consumer behavior, efficacy of various marketing approaches and more. The best managers also know how to look beyond the data and pick up on trends and patterns that can lead to better, more successful marketing efforts.
4. Holistic Approach
Saltway Communications will approach marketing by thinking in terms of integrated, interconnected systems, and how they affect each other. From trade show displays to Twitter feeds, it's vitally important to see how the relationships between all parts of the marketing plan work, and to manage them effectively.
5. Technical Skills
Because technology will continue to advance and closely influence how marketing is accomplished, it will always be important for marketing managers to be tech savvy. Customer engagement will occur in more ways, and competing for their attention will mean delivering the services and information they want, through user-friendly apps and relationship-building tools. So while Saltway Communications will depend on technology innovators to create the tools, they must be familiar with what consumers want and how best to deliver it.