Visual Management Systems Ltd. appoints Saltway Communications
On 11/06/2019

Glasgow based Hi-Tech Software and Hardware Developer Visual Management Systems Ltd., appoints Saltway Communications' Principal Paul Hennings to drive forward their PSIM (physical security information management) portfolio in the UK and Middle East.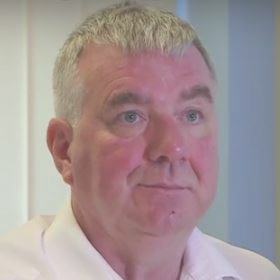 John Downie, Sales Director at Visual Management Systems Ltd. stated. "TITAN VISION our PSIM solution is probably the best kept secret in the security and surveillance market, so we have tasked Saltway Communications' Paul Hennings with developing and executing a multi channel marketing strategy which will put the company and its security products onto the industries radar". He added, "I have known Paul for many years and it is clear that he has the knowledge, drive and experience to take on this daunting challenge".
Established in 1996, Visual Management Systems Ltd. is one of the UK's leading providers of integrated IP CCTV and PSIM (Physical Security Information Management) systems including hardware, software and video wall applications. The flagship product is TITAN VISION, an Integrated Security Management suite which delivers complete situation awareness, integration of all security subsystems, unified configuration across the network, programmable logic for automating response, workflow management to guide user response, and complete audit, reporting and forensic tools. Our customers include: airports, military bases, museums, city centres, national borders, oil and gas assets and critical national infrastructure.