Saltway Communications puts TITAN on the map at UK Security EXPO
On 11/06/2019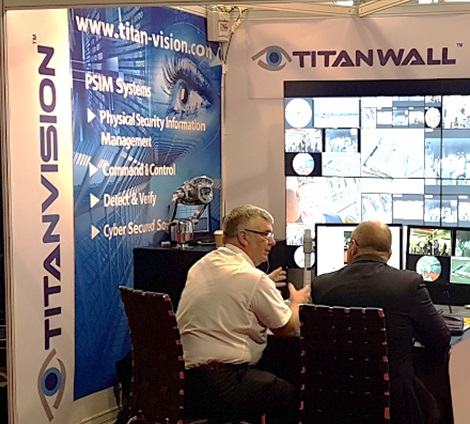 Introducing TITAN VISION! Saltway Communications delivers a successful first outing for Visual Management Systems Ltd. at the UK Security EXPO at London's Olympia. with a campaign of eBlast invitations, Social Media posts and the design and production of the booth.
The booth was designed to represent a small section of a command and control room with operator console and controls, a 92 inch (diagonal) TITAN WALL video display and of course all running the flagship TITAN VISION PSIM (Physical Security Information Management) software platform with live CCTV camera feeds plus the CPNI secured version TITAN SECURE.

Jay Shields Managing Director at Visual Management Systems Ltd. stated, "Although this was the first experience of the UK Security EXPO for Visual Management Systems Ltd., I believe that it was a significant opportunity for both the TITAN VISION team and our partners; Matrox, DAS business furniture, Content Wall for the Monitors and mounting systems and 360 Vision Technology".